What Does a Cold Air Intake Do?
When it comes to enhancing the performance of your vehicle, there's a wide array of aftermarket modifications and upgrades to consider. One of the most popular and effective choices is installing a cold air intake system. These systems, often referred to as CAIs, can make a significant difference in your vehicle's power, fuel efficiency, and overall driving experience.
In this article, we'll dive deep into the world of cold air intakes, exploring what they are, how they work, their benefits, potential drawbacks, and much more.
How a Cold Air Intake Works
Before we delve into the specifics of cold air intakes, it's important to understand why your vehicle's engine needs a constant supply of air. Engines rely on a precise mixture of air and fuel to generate power. This mixture is ignited in the combustion chamber, leading to the controlled explosions that propel your vehicle. To optimize engine performance, it's crucial to ensure the air entering the engine is both cool and dense.
Traditional Stock Air Intake Vs. Aftermarket Cold Air Intake
In most vehicles, the engine's air intake system typically includes a filter, tubing, and an airbox. The primary role of this system is to draw in air from the surrounding environment. However, the design of the stock air intake often prioritizes convenience and cost over performance. These systems tend to use shorter, narrower tubing and are often located in the engine bay where they can absorb heat from the surrounding components.
This is where aftermarket cold air intakes come into play. A cold air intake is designed to improve the air supply to the engine by providing a cooler and denser air source. They usually include wider, smoother tubing that minimizes air resistance and often relocates the air filter to a position that draws in air from outside the engine bay.
Components of a Cold Air Intake System
A typical cold air intake system comprises several key components:
Air Filter: The air filter is a crucial element, responsible for removing contaminants and debris from the incoming air. High-quality filters are designed to maximize air flow while still maintaining excellent filtration capabilities.
Tubing: The tubing connects the air filter to the engine's throttle body. Cold air intake tubing is typically wider and more streamlined than stock tubing, allowing for a smoother and more efficient flow of air.
Heat Shield: Some cold air intake systems feature heat shields to protect the filter from absorbing hot air radiating from the engine or exhaust components. These shields help maintain a cooler air supply.
Repositioned Air Filter: In many cases, the air filter is relocated away from the engine bay to an area where it can draw in cooler outside air.
Clamps and Couplers: These hold the components of the system together securely, preventing air leaks.
Benefits of Installing a Cold Air Intake
Now that we understand the mechanics behind cold air intakes, let's explore the advantages they offer to vehicle owners.
Increased Horsepower
One of the primary benefits of a cold air intake is the potential for increased horsepower. By providing the engine with a denser air charge, more oxygen is available for combustion, leading to a more powerful explosion in the combustion chamber. This translates to increased horsepower and torque, which is especially noticeable in high-performance and sport-oriented vehicles.
Enhanced Torque
In addition to horsepower gains, cold air intakes also boost torque, which is the twisting force that propels your vehicle forward. The improved air-to-fuel mixture means more torque is available at lower RPMs, enhancing your vehicle's responsiveness and acceleration.
Fuel Efficiency
While it might seem counterintuitive that an upgrade aimed at increasing performance can also improve fuel efficiency, it's a reality with cold air intakes.
Exploring the Relationship Between Air and Fuel
To understand this, it's essential to grasp the interplay between air and fuel in the engine. A richer air-to-fuel ratio, with more air available for combustion, can lead to improved fuel efficiency, as the engine doesn't need to inject as much fuel to achieve the same power output.
Real-world Fuel Savings
In practice, this means that a cold air intake can lead to better gas mileage. However, the extent of the fuel savings can vary depending on driving habits, the vehicle's make and model, and other factors. While you may not experience substantial savings on a daily commute, you'll likely notice improved efficiency during highway driving and spirited acceleration.
Better Throttle Response
Cold air intakes also enhance throttle response. With a more efficient air intake system, your vehicle reacts more quickly to your accelerator inputs, resulting in a more agile and enjoyable driving experience.
Sound Enhancement
Many enthusiasts appreciate the auditory benefits of cold air intakes. The increased airflow and engine noise often lead to a more aggressive and sporty engine note. It can be particularly pleasing to those who enjoy the roar of a high-performance engine when they step on the gas.
Installation and Maintenance Of Cold Air Intake System
If you're considering installing a cold air intake system, it's essential to understand the installation process and the maintenance requirements.
DIY vs. Professional Installation
The choice between a do-it-yourself (DIY) installation and a professional installation depends on your mechanical skills and comfort level. While many cold air intake kits are designed for DIY installation and come with comprehensive instructions, some complex systems might require professional expertise.
Common Installation Steps
Here are the typical steps involved in installing a cold air intake:
Gather Tools: Ensure you have all the necessary tools, including screwdrivers, pliers, and clamps, before starting.
Remove the Old Intake: Disconnect and remove the stock air intake system.
Install the New Components: Follow the manufacturer's instructions to install the new cold air intake components. This typically includes fitting the air filter, tubing, and any heat shields or mounting brackets.
Secure Connections: Make sure all connections are tight and secure to prevent air leaks.
Reconnect Sensors and Components: Reattach any sensors or components that were removed during the stock intake removal.
Test and Inspect: Start the engine and check for any unusual sounds or issues. Inspect the system for any loose connections or potential problems.
Maintenance Requirements
Regular maintenance is crucial to keep your cold air intake system performing optimally. Here are some maintenance tasks to consider:
Filter Cleaning and Replacement: Clean or replace the air filter regularly. How often depends on your driving conditions; if you frequently drive on dusty or gravel roads, you may need to clean or replace the filter more often.
Regular Inspections: Periodically inspect the entire system for loose clamps, damaged tubing, or any other issues that could affect performance.
Potential Drawbacks and Considerations
While cold air intakes offer numerous advantages, there are some potential drawbacks and considerations to keep in mind.
Risk of Hydrolock
One of the main concerns with cold air intakes is the potential for hydrolock. Hydrolock occurs when water enters the engine's intake system and prevents the engine from turning over. This can happen if you drive through deep water or during heavy rain. To mitigate this risk, many cold air intake systems include water-repellent filters, and some raise the air intake point to a higher position in the engine bay.
Warranty Implications
Modifying your vehicle's intake system may affect its warranty. Manufacturers can sometimes claim that aftermarket modifications void your warranty, so it's essential to consider this before installing a cold air intake. Some manufacturers, however, do support certain aftermarket upgrades.
Legal Considerations
When installing a cold air intake, it's crucial to be aware of any local emissions regulations and noise restrictions. Some areas have stringent rules regarding vehicle modifications, which could lead to legal issues if you don't comply.
Cold Air Intakes in Different Types of Vehicles
Cold air intakes are not limited to a particular type of vehicle. They can be beneficial for various applications, including:
Application in Performance Cars
High-performance and sports cars often see the most significant gains from cold air intake installations. These vehicles are engineered to squeeze every bit of power from their engines, and a cold air intake can help achieve that.
Trucks and Off-Road Vehicles
Truck owners and off-road enthusiasts can also benefit from cold air intakes. The improved torque and throttle response can be especially advantageous for towing and conquering challenging terrain.
Impact on Everyday Commuter Cars
Even daily commuter cars can enjoy the benefits of a cold air intake. The enhanced fuel efficiency and improved throttle response can make everyday driving more enjoyable and cost-effective.
Aftermarket vs. OEM Air Intake Systems
When it comes to choosing a cold air intake system, you have the option of going with an aftermarket or Original Equipment Manufacturer (OEM) system. Here are some factors to consider:
Pros and Cons of Each
Aftermarket Systems:
Pros:

Generally offer better performance gains.
Often more affordable than OEM systems.
A wide variety of options to choose from.

Cons:

May void your vehicle's warranty.
Quality can vary; it's important to research reputable brands.
OEM Systems:
Pros:

Designed specifically for your vehicle.
Less likely to impact your warranty.

Cons:

May be more expensive than aftermarket options.
Performance gains may be more modest.
Cost Considerations
Cost is a significant factor when considering a cold air intake. Aftermarket systems are typically more budget-friendly than OEM options. However, keep in mind that you're not just paying for the product; you're also investing in the potential performance improvements and long-term benefits.
Conclusion
In the world of automotive upgrades, cold air intakes offer a compelling option for those seeking increased performance and improved efficiency. While the installation process and maintenance require some effort, the benefits, including increased horsepower, enhanced fuel efficiency, and a more responsive throttle, can make it all worthwhile. However, it's essential to consider the potential drawbacks, including warranty implications and legal considerations.
Ultimately, the decision to install a cold air intake system depends on your specific vehicle, driving needs, and preferences. It's crucial to weigh the advantages against the potential drawbacks, and, if you decide to proceed, select a reputable product and, if needed, consult a professional for installation. With the right choice, a cold air intake can significantly enhance your driving experience and the performance of your vehicle.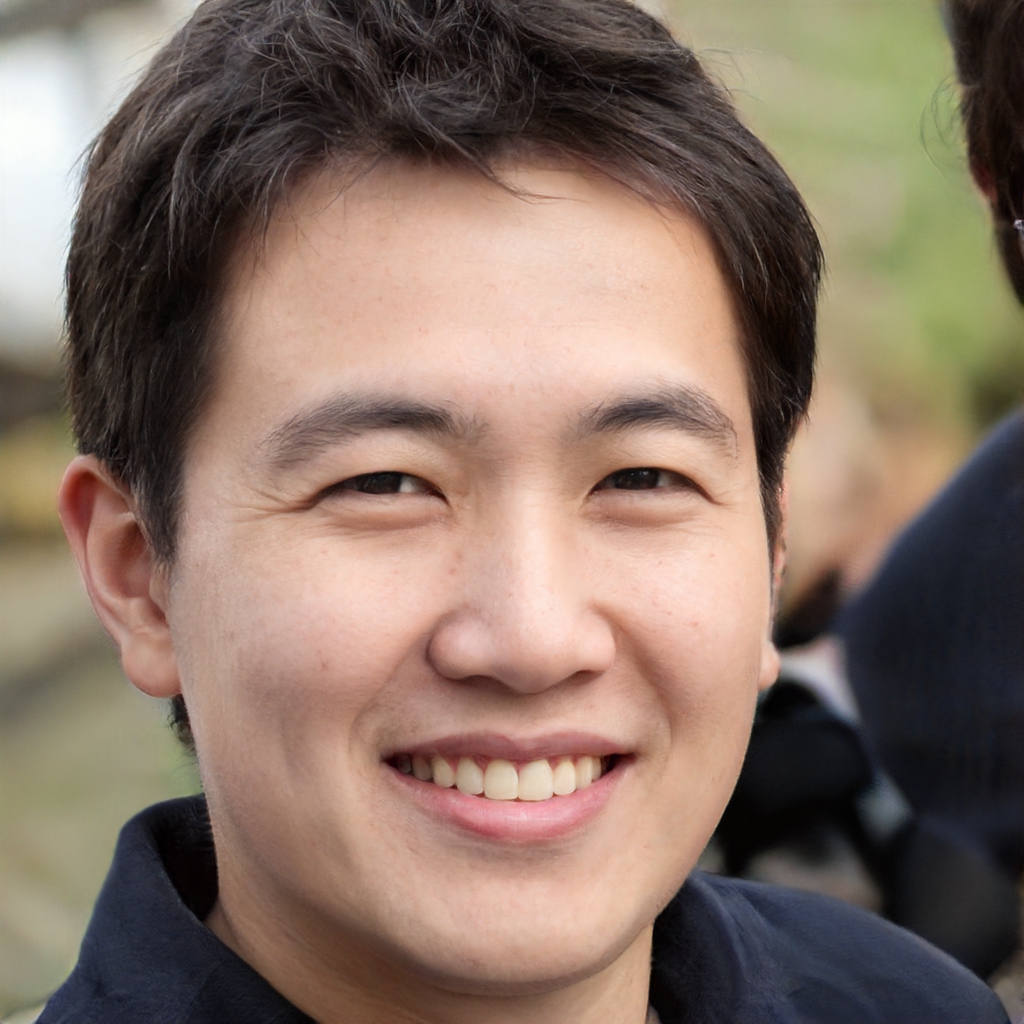 Christian H.
I'm an automotive enthusiast and writer. My passion is in creating content that is useful, entertaining, and engaging to my audience.
I started this blog to help people who were thinking about buying a cold air intake system or were just getting into the world of performance and handling upgrades. I try to keep my reviews real, honest, and straightforward. I use my 20 years of experience and research to keep my articles as unbiased and honest as possible.