Boost Performance with the Best Trailblazer SS Intake Mods
Table of Contents
Introduction: Meet the Trailblazer SS Intake
Why Upgrade Your Trailblazer SS Intake?
Exploring the Best Intake Mods for Trailblazer SS

A. Cold Air Intake Systems
B. Performance Air Filters
C. Throttle Bodies
D. Intake Manifolds
E. Tuning Solutions

Installation Tips and Tricks

A. Tools Needed for Installation
B. Step-by-Step Installation Guide

Maintaining and Caring for Your Trailblazer SS Intake

A. Cleaning and Replacing Air Filters
B. Regular Inspection and Maintenance

Conclusion: Unleash the Power of Your Trailblazer SS Intake
Introduction: Meet the Trailblazer SS Intake
Are you a proud owner of a Trailblazer SS seeking to enhance its performance? Look no further because the key to unlocking the true potential of your vehicle lies in upgrading your Trailblazer SS intake. Your stock intake system may not be optimized for maximum airflow, restricting the engine's ability to breathe freely. By investing in the best intake modifications available, you can boost performance, increase horsepower, and experience improved throttle response.
In this comprehensive guide, we will explore the various intake modifications that will help you take your Trailblazer SS to new heights. We will delve into cold air intake systems, performance air filters, throttle bodies, intake manifolds, and tuning solutions, all designed to transform your driving experience. So, let's dive in and discover the best intake mods for your Trailblazer SS that will optimize performance and leave you exhilarated every time you hit the road.
Comprehensive Guide : Do Cold Air Intakes Really Work?
Why Upgrade Your Trailblazer SS Intake?
Before we explore the specific intake mods, let's understand why upgrading your Trailblazer SS intake is essential for maximizing performance. The stock intake system is designed to cater to a wide range of vehicles, and as a result, it may not provide the ideal conditions for your Trailblazer SS to unleash its true power.
Upgrading your intake system offers several benefits:
Enhanced Airflow: Aftermarket intake mods are designed with improved tubing and air filters, allowing for a higher volume of cooler air to reach the engine. This optimal airflow can result in increased horsepower and torque.
Improved Throttle Response: By minimizing air restrictions, upgraded intake systems allow for quicker throttle response, ensuring that power is readily available when you need it. This translates into smoother acceleration and a more exhilarating driving experience.
Better Fuel Efficiency: Contrary to popular belief, upgrading your intake system can improve fuel efficiency. When your engine can breathe more efficiently, it requires less effort to generate the desired power, leading to potential fuel savings.
Aggressive Engine Sound: Upgraded intakes often produce a more aggressive engine sound, creating a captivating auditory experience every time you rev the engine.
Now that we understand the benefits of upgrading your Trailblazer SS intake, let's explore the best intake mods available and how they can elevate your driving experience.
Exploring the Best Intake Mods for Trailblazer SS
A. Cold Air Intake Systems
Cold air intake systems are a popular choice among Trailblazer SS owners aiming to optimize performance. These systems offer a significant improvement over the stock intake by drawing in colder air from outside the engine bay. The lower intake temperatures not only help improve power output but also contribute to better overall engine health.
Key Features of Cold Air Intake Systems:
Improved Tubing: Cold air intakes feature smooth and wider tubing, allowing for superior airflow compared to the stock intake.
High-Flow Air Filters: Replacing the stock air filter with a high-flow air filter ensures a larger surface area for air intake while maintaining excellent filtration capabilities.
Heat Shields: Many cold air intake systems come with heat shields that help prevent hot engine compartment air from contaminating the intake air, ensuring that only cold air reaches the engine.
Easy Installation: Most cold air intake systems are designed for quick and straightforward installation, making it a hassle-free upgrade.
B. Performance Air Filters
Upgrading your Trailblazer SS air filter can have a significant impact on both performance and engine longevity. Performance air filters are designed to allow a higher volume of clean air to reach the engine, resulting in improved horsepower and torque while still providing adequate filtration.
Key Features of Performance Air Filters:
High Flow Rate: Performance air filters maximize airflow while maintaining excellent filtration capabilities.
Reusability: Unlike disposable stock filters, performance air filters can be cleaned, re-oiled, and reused, reducing long-term maintenance costs.
Durable Construction: Performance air filters are built to withstand high temperatures and challenging conditions, ensuring longevity and reliability.
C. Throttle Bodies
Upgrading your Trailblazer SS throttle body is another effective way to optimize performance. Throttle bodies control the amount of air flowing into the engine, and a larger aftermarket throttle body allows for increased airflow, resulting in noticeable gains in power and throttle response.
Key Features of Upgraded Throttle Bodies:
Increased Diameter: Aftermarket throttle bodies have a larger diameter, allowing for more air to enter the engine with each throttle opening.
Precise Manufacturing: Upgraded throttle bodies are engineered to strict tolerances, ensuring smooth operation and accurate airflow control.
Plug-and-Play Installation: Most aftermarket throttle bodies are designed as direct replacements, making installation simple and hassle-free.
D. Intake Manifolds
Intake manifolds play a crucial role in optimizing the airflow to the engine. Upgrading your Trailblazer SS intake manifold can further enhance throttle response and power gains by eliminating airflow restrictions and maximizing air velocity.
Key Features of Upgraded Intake Manifolds:
Optimized Design: Aftermarket intake manifolds are designed with advanced technologies such as tuned-length runners and improved plenum design to maximize airflow.
Performance Materials: Upgraded intake manifolds are constructed using lightweight and durable materials, allowing for improved efficiency and throttle response.
Professional Installation Recommended: Installing an intake manifold may require professional expertise due to the complexity of the task.
E. Tuning Solutions
To fully optimize the performance of your Trailblazer SS intake upgrades, considering a professional tuning solution is highly recommended. Custom tuning or using a performance tuner allows you to recalibrate the engine to deliver the best results with the upgraded intake system.
Key Benefits of Tuning Solutions:
Maximizes Performance Gains: Professional tuning ensures that your engine takes full advantage of the upgraded intake mods, optimizing fuel, spark timing, and other engine parameters.
Corrects Air-Fuel Ratio: Tuning can help ensure that your Trailblazer SS runs at the ideal air-fuel ratio, maximizing power while avoiding potential issues.
Customizable: Tuning solutions can be tailored to your specific modifications and preferences, allowing for a personalized driving experience.
Professional Assistance: It is recommended to work with an experienced tuner or a reputable tuning company to ensure optimal results and engine safety.
Installation Tips and Tricks
Proper installation is crucial to ensure the optimal performance of your Trailblazer SS intake mods. Here are some helpful tips and tricks to guide you through the installation process.
A. Tools Needed for Installation
Before you begin, make sure you have the following tools:
Socket set and wrenches
Screwdrivers (flathead and Phillips)
Pliers
Torque wrench
Allen keys
Rubber mallet (for stubborn parts)
Clean rags or towels
Cleaning solution (if applicable)
Safety glasses and gloves
B. Step-by-Step Installation Guide
Read Instructions: Start by carefully reading the manufacturer's instructions provided with your specific intake modification. Familiarize yourself with the steps and any specific requirements.
Gather Tools and Parts: Ensure you have all the required tools and parts readily available before beginning the installation.
Disconnect Battery: To avoid any electrical mishaps, disconnect the negative battery terminal.
Remove Stock Intake: Follow the instructions provided to remove the stock intake system. This typically involves loosening clamps, disconnecting sensors, and removing any associated brackets.
Prepare New Intake Components: Before installing the new intake mod, ensure all components are clean and ready for installation. If required, apply any provided lubricants or adhesives as directed.
Install New Intake Mod: Following the manufacturer's instructions, install the new intake mod carefully, making sure all connections are secure. Take note of torque specifications, if provided.
Reconnect Battery: Once the new intake mod is installed, reconnect the negative battery terminal.
Double-Check Connections: Before starting the engine, double-check all connections, clamps, and sensors to ensure everything is secure and properly installed.
Test and Enjoy: Start the engine and let it idle for a few minutes, checking for any abnormal sounds or issues. Then, take your Trailblazer SS for a test drive to experience the improved performance.
Best Cold Air Intake for 6.2 Silverado Guide 2023
Maintaining and Caring for Your Trailblazer SS Intake
To ensure your Trailblazer SS intake continues to deliver optimal performance, regular maintenance and care are essential. Follow these guidelines to keep your intake mods in top condition:
A. Cleaning and Replacing Air Filters
Regular Cleaning: Check the manufacturer's guidelines for recommended air filter cleaning intervals. Clean reusable air filters using an appropriate cleaning solution and allow them to dry completely before reinstallation.
Inspection: Regularly inspect your air filters for signs of wear, damage, or excessive dirt buildup. Replace them if they are torn, heavily soiled, or damaged beyond cleaning.
B. Regular Inspection and Maintenance
Visual Check: Routinely inspect all intake components for signs of damage, loose connections, or debris accumulation. Replace any damaged or deteriorated parts promptly.
Tighten Connections: Check and ensure all clamps, brackets, and sensors associated with your intake mods are properly tightened to prevent air leaks and potential performance issues.
Cleaning: If your intake system has a removable component (such as a heat shield or intake manifold), clean it periodically to remove any dirt or debris that may have accumulated.
By investing a little time and effort into the maintenance of your Trailblazer SS intake mods, you can ensure they continue to deliver optimal performance and longevity.
Conclusion: Unleash the Power of Your Trailblazer SS Intake
Congratulations! You are now equipped with the knowledge and understanding of the best intake mods available for your Trailblazer SS. By upgrading your intake system with cold air intakes, performance air filters, throttle bodies, intake manifolds, and considering professional tuning, you can unlock the true potential of your Trailblazer SS and experience exhilarating performance gains.
Remember, the key to maximizing the benefits of these modifications is proper installation, regular maintenance, and care. Follow the guidelines provided in this guide and refer to the manufacturer's instructions for best results.
So, what are you waiting for? Upgrade your Trailblazer SS intake today and feel the rush of power, improved throttle response, and enhanced driving experience. Unleash the true potential of your Trailblazer SS and enjoy every moment on the road!
That's all for today, if you enjoyed reading then please take the time to subscribe to our email newsletter where we break down exciting car upgrades and share interesting car content.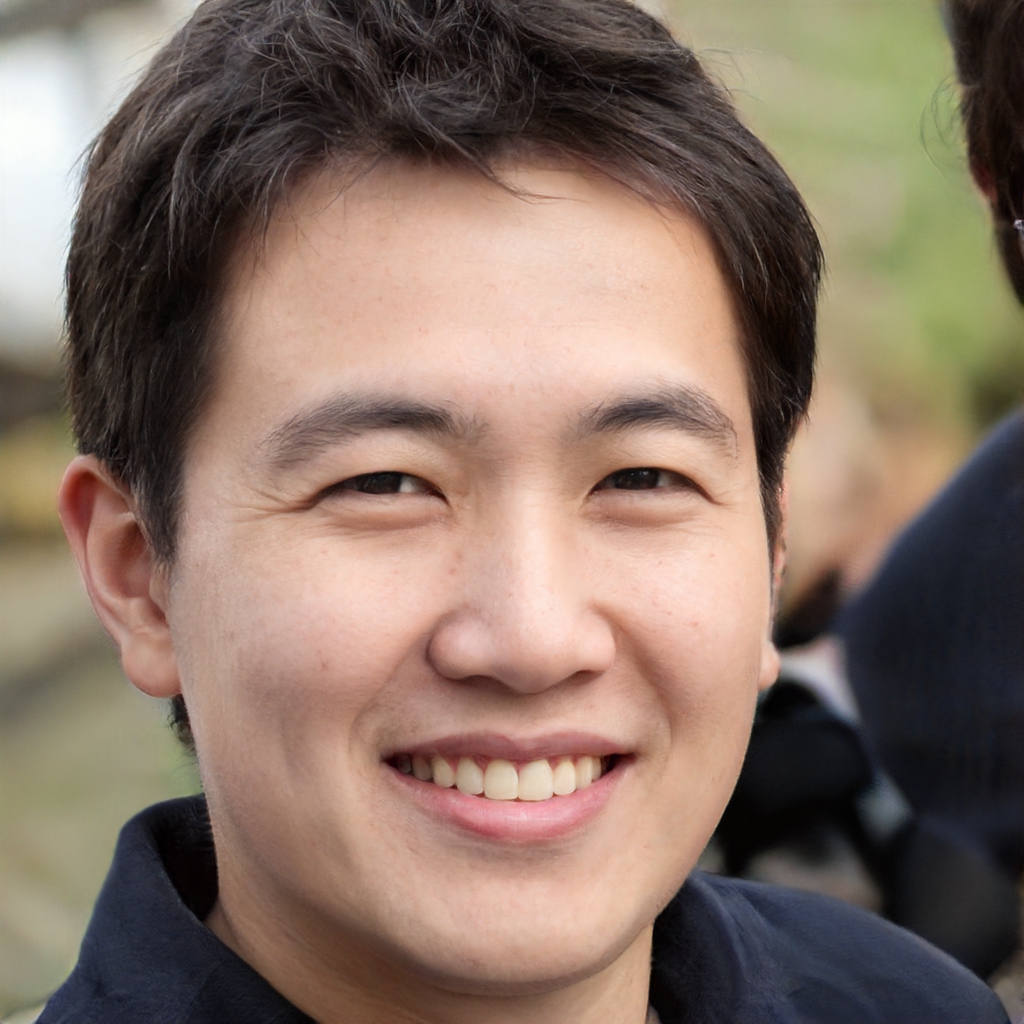 Christian H.
I'm an automotive enthusiast and writer. My passion is in creating content that is useful, entertaining, and engaging to my audience.
I started this blog to help people who were thinking about buying a cold air intake system or were just getting into the world of performance and handling upgrades. I try to keep my reviews real, honest, and straightforward. I use my 20 years of experience and research to keep my articles as unbiased and honest as possible.